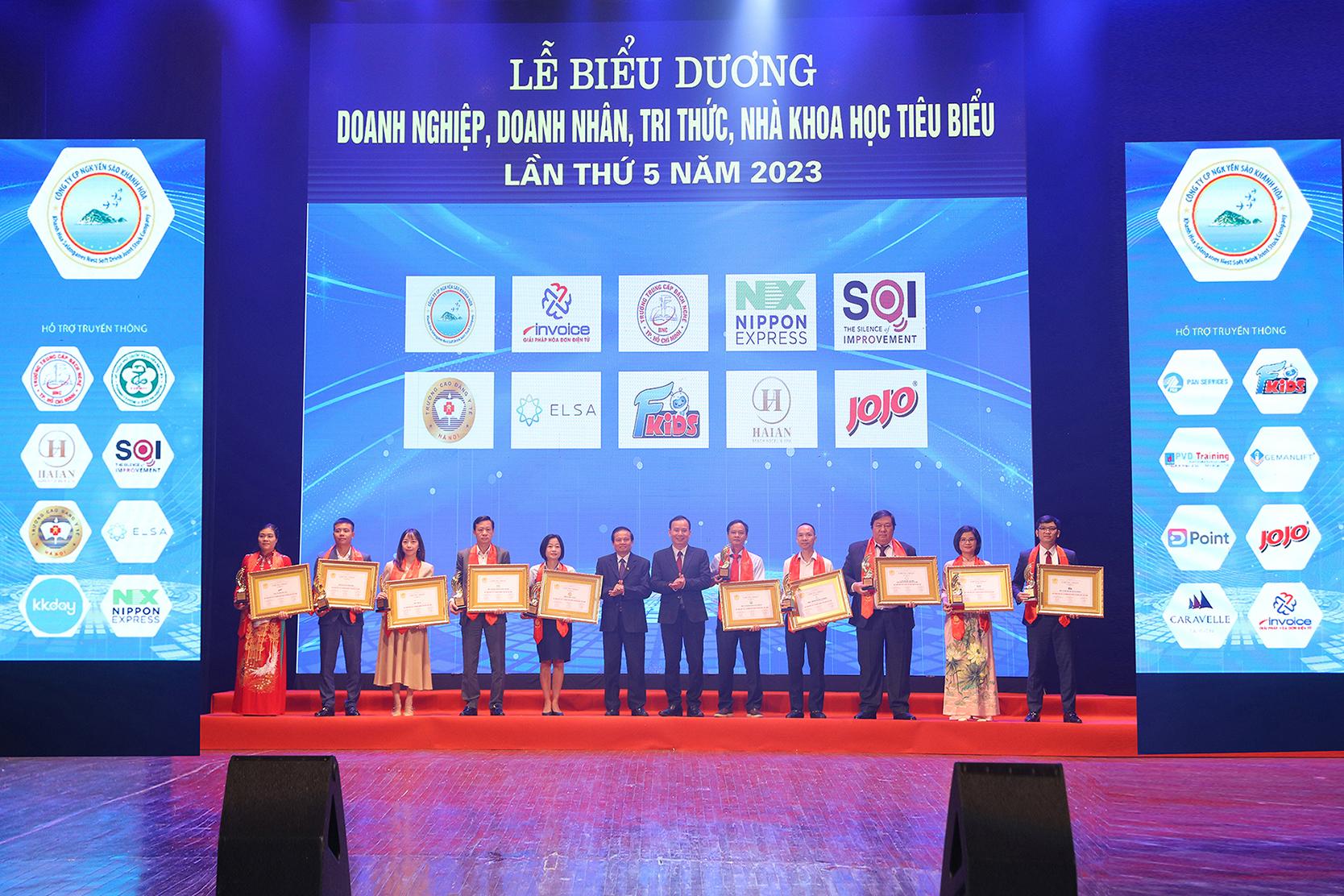 The 5th "Vietnam Award 2023"
13:52 - 29/12/2022
The 5th Vietnam Typical Enterprise, Entrepreneur, Intellectual and Scientist Commendation Ceremony "Vietnam Award 2023"
In order to commend the units, enterprises and entrepreneurs who have made outstanding typical achievements in production and business activities, have vision and mindset of innovation, enterprisingness and international economic integration; Intellectuals conducting scientific research, applying new technologies, creating jobs and stable incomes for employees, ensuring social security and actively contributing to the socio-economic development of the country; at the same time in response to the spirit of Resolution No. 22-NQ/TW dated April 10, 2013 of the Politburo on international integration; Directive No. 26/CT-TTg dated September 4, 2018 of the Prime Minister on promoting international economic integration in a more effective direction; Vietnam enterprises need to proactively participate in new generation free trade agreements (FTAs), CPTPP, EVFTA, RCEP.
The Vietnam Science and Entrepreneurs Union, the Intellectual Property and Creativity Magazine, the Center for Business and Brand Development, in collaboration with Ministries, Departments, central branches, economic experts and a number of units organize annual communication program The 5th Vietnam Typical Enterprise, Entrepreneur, Intellectual and Scientist Commendation Ceremony "Vietnam Award 2023" , scheduled to be held in April 2023 at Au Co Opera House - Hanoi capital, Vietnam. The program will be filmed by VTC Digital Television and replayed on YouTube Media platform.
This is a commendation activity with practical meaning, value for cheering and encouraging the spirit of enterprises, entrepreneurs and intellectuals to overcome difficulties, enrich themselves and help the community develop. The program is an opportunity to promote brands, promote trade and investment, joint venture and exchange experiences to build effective business and production strategies in the process of international integration.
Therefore, we kindly would like you to contact the Organizing Committee soon to complete the registration dossier to attend this meaningful program.
Best regards!